All The Buzz Your Business Needs In One Place
The old adage: "Build it and they will come" is dead and buried. In today's world, most businesses are online, clamouring for attention and patronage. If you do not have a sound marketing and visibility strategy, you fade into the background noise, struggling for traffic and clients.
Our Digital Marketing solutions can help you get noticed, get clients and get the phone ringing! We provide content creation, social media management, and SEO tactics on your behalf, speaking your corporate language and responding to your enquiries as though you were posting and tweeting yourself!
Why spend thousands of dollars creating an in-house digital marketing department, when you can concentrate on what you do best and leave us to get your business booming at a fraction of the cost?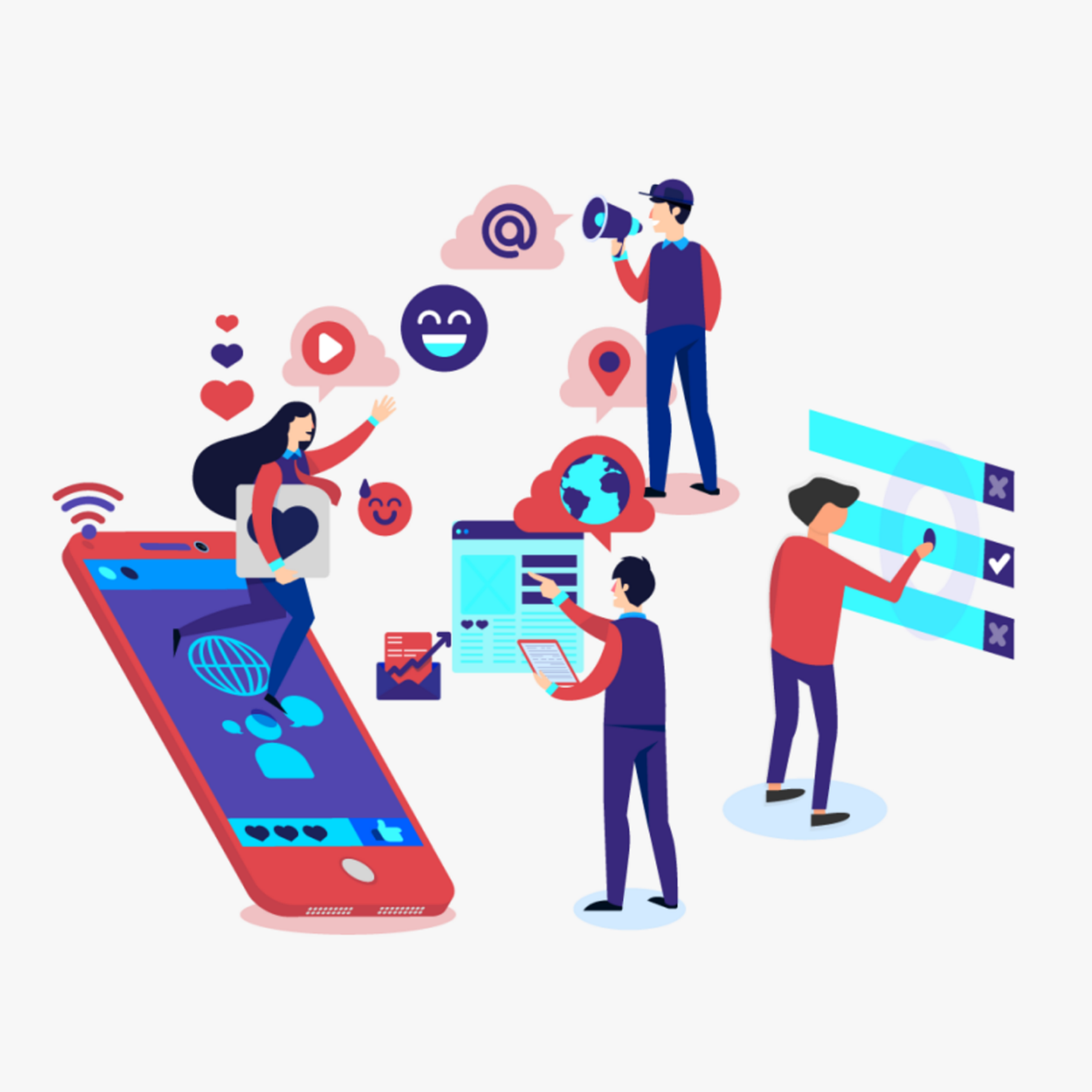 Paid Advertising
We will create the type of content that engages and converts, targeting your ideal customer base and encouraging web clicks.
Facebook and Instagram
Google AdWords
LinkedIn 
Twitter Advertising and Influencers
Social Media Channels We Work With
Facebook
Twitter
LinkedIn
Instagram
YouTube
SEO Tactics
SEO Optimized Web & Blog Content
Forum posting to user generated content sites like Quora & Spiceworks
Google Presence Optimisation
PPC through Google AdWords
Target 25 Keywords per Month
Press Releases
YouTube Optimization & Advertising
Content Creation
Website Content
Video Creation and Editing
Blog Posts
Social Media Posts
Social Media Graphics
SEO Specific Content
Bio Content for LinkedIn / Other Online Channels
Email Marketing Campaigns
List cultivation tactics
Content writing
Number of email blasts per month based on client goals
Automations for:

Abandoned shopping carts
New customer greetings
Coupon distribution
And other offers that lead to sales!
Analysis & Tracking
We help you optimise your marketing spend, delivering results using the most up-to-date solutions and real time monitoring:
A/B testing
Keyword search and optimisation
Campaign-based reporting
Industry trends
Results analysis and iteration
A Few Things Worth Knowing:
We base our pricing structure on a monthly package or a per-post basis.
We work with you to understand your business needs and success definitions.
We provide periodic metrics so we can measure growth, adjust strategies, and meet your targets.
We may require original content and/or images from you for certain packages. 
You retain the rights to all content, advertising handles and dashboards created for your organisation upon conclusion of our services.